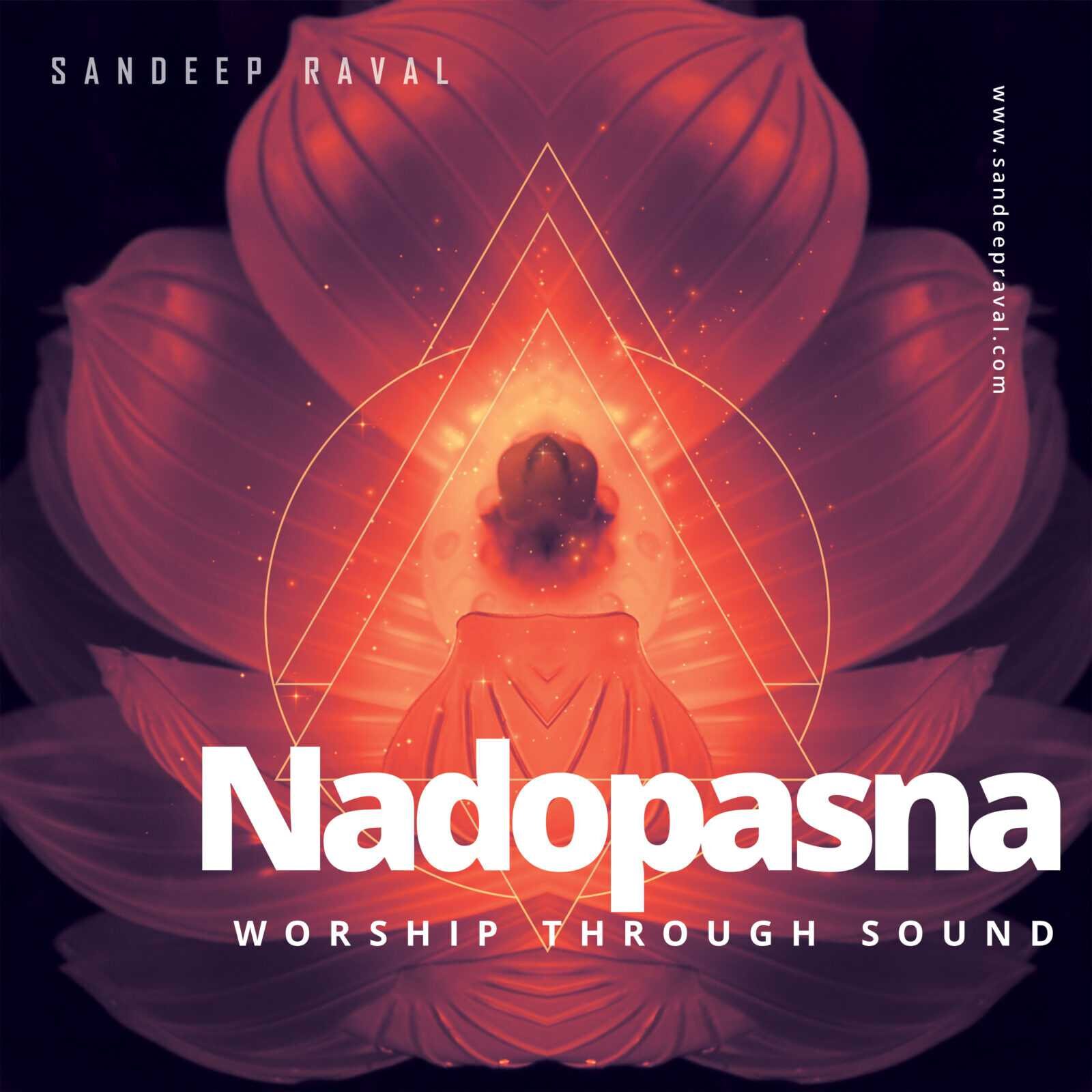 Nadopasana – Worship Through Sound
Nadopasna-worship Through sound, is an ancient tradition, helping individuals experience internal realisations and ultimately moksha, liberation of the soul. As a form of devotional mediation, it blends three components of music,tone, rhythm and harmony, to create a symphony of bliss and an aura of peace. This compilation of work is based based on Swar Vishavam a live concert held at the Ram Katha organised by the Jalaram Charitable Trust in Leicester It has been conceptualised by composer Sandeep Raval and inspired by Hasu Manek.
Vocals:
Anuradha Paudwal • Kailash Kher • Karsan Sagathia • Kirti Sagathia • Harini
Mahesh Vinayakram • Osman Mir • Unnati Dasgupta • Pradeep Gadhvi
Musicians:
Sandeep Raval (Tabla, Cajon, Djembes, Duff, Darbuka, Udu, Ring Drum, Bells, Percussion, Keyboards)
Pankaj Bhatt (Keyboards) • Graham Roberts (Accounstic Guitar) • Lisa Mallet (Flute)
Ashwin Srinivasan (Flute) • Sunil Das (Sitar) • Chandru (Violin)
Vanquat Ramma (Violin) • Prabhat Barot (Violin) • Jugal Kishor (Violin) • Johny (Electric Guitar)
Kamlesh Sagathia (Dholak) • Bharat Mehta (Manjira)
Vedic Chants By:
Vedic Chants By Pt Shree Rohini Sastrigal, Shree Kuppuswamy Sastrigal And Shree D. Ravi Sastrigal
Female Chants By Mala Bhatt,latha S, S Malathi And G Hemammbigaa And Dipti Desai
All The Tracks Written,arranged And Produced By Sandeep Raval
Mixed at Globalroots Studio by Kiran Thakrar and Mastered at Strongroom Studio by Alex Balzama (London)
Acknowledgment:
Kamla Raval, Shivali Raval,Jay and Darshan, Pankaj Bhatt, Mala Bhatt, Pravinsinh Zala (B055),
Mahipat Sinh Zala, Kishor Bhatt, Dinaz Kalwachwala and Amit Bhavsar, Jagdeep Shah and Jayesh Manek.
More keyboard_arrow_down
Less keyboard_arrow_up
---
Purchase album keyboard_arrow_down
---