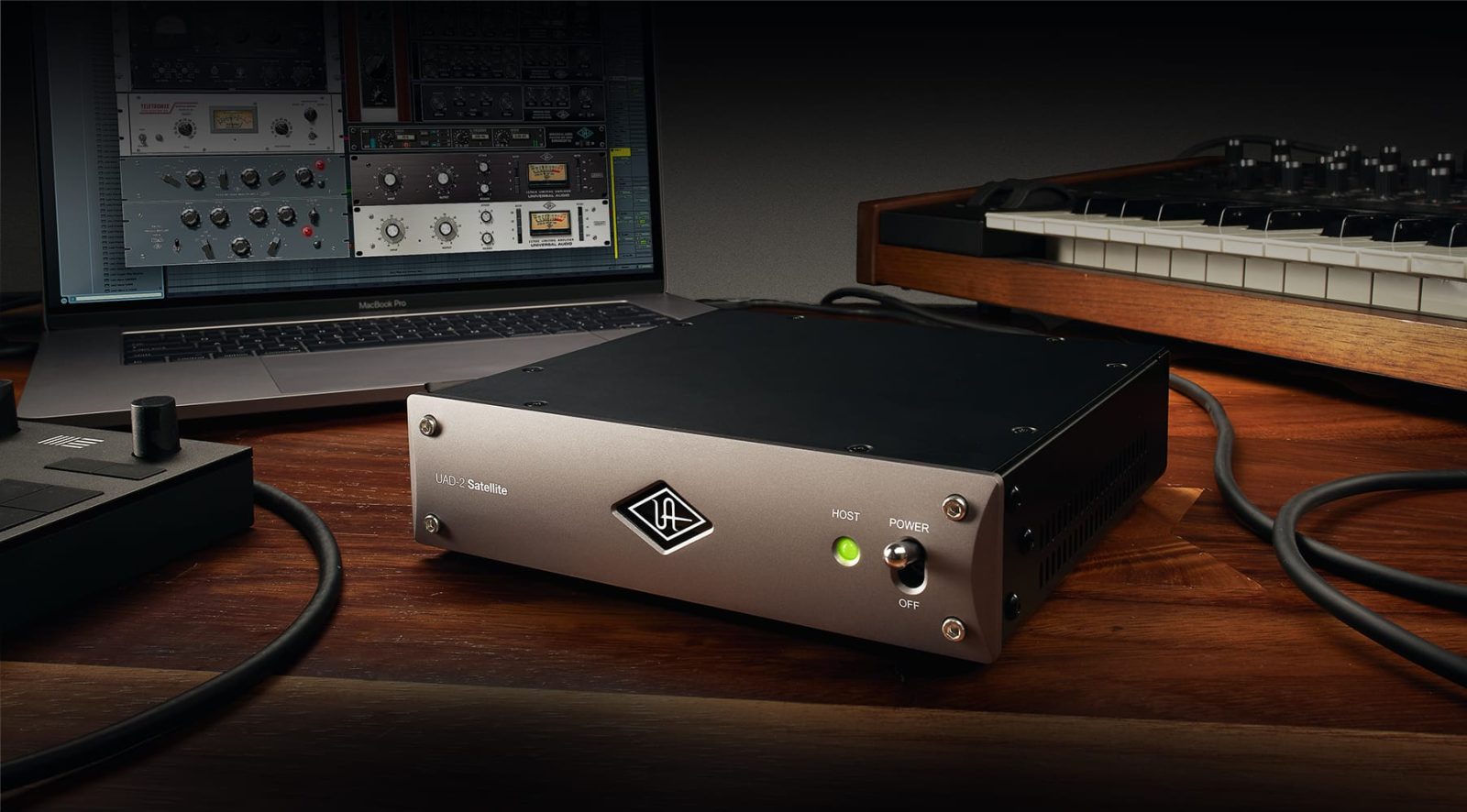 UAD: The Industry's Most Respected Collection of Audio Plug-Ins
The UAD-2 Satellite Thunderbolt is a powerhouse DSP accelerator that gives Mac and Windows 10 users complete access to the world's most detailed and authentic analog emulation plug-ins, available exclusively on the UAD platform.
Bolstered by next-generation connectivity, UAD-2 Satellite Thunderbolt 3 lets you run large professional mixes with the rich analog character of award-winning UA-developed plug-ins, including exclusive titles from Neve, Fender, Lexicon, Studer, and many more. Plus, it's backward-compatible with Thunderbolt 1 and 2 UA devices.
From serious home recordists to multi-platinum mix engineers, UAD Powered Plug-Ins have been winning over audio professionals for more than 15 years. The reason is simple. No other plug-ins so faithfully capture the sound and behavior of classic analog equipment — from rare compressors and equalizers, to vintage reverb processors and tape machines.
---